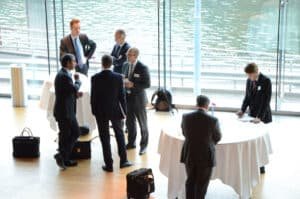 One of the most interesting developments in investing and entrepreneurship that has taken place over the last few years surely has to be the rapidly increasing number of socially-conscious investors and entrepreneurs. While there has always been entrepreneurs working diligently to ensure their business endeavors also accomplished or contributed to some sort of social good, it seems that there is now an entire sector of investors and entrepreneurs whose sole focus is on generating a positive social impact while using the leverage they are able to wield through their business operations.
Luke Weil has been involved in a number of social entrepreneurial endeavors, including one in which his company is diligently working to preserve indigenous Amazonian medicines. In each one of his endeavors, Weil has found it incredibly valuable to assemble a team of like-minded individuals with the goal of ensuring the success and long-term viability of the project. This is of particular importance when one considers that the social good achieved through entrepreneurship may be viewed as unsustainable over the long term if the team is not able remain productive and on the same page throughout the entirety of the project.
In addition to these team-building principles, corporate philanthropic efforts should also be discussed and agreed upon during the course of assembling a team. This will allow team members to be fully invested in whatever model is ultimately selected, which will result in a greater likelihood of team members championing the model they adopt in the same way the Salesforce Foundation has championed the 1-1-1 model of philanthropy.